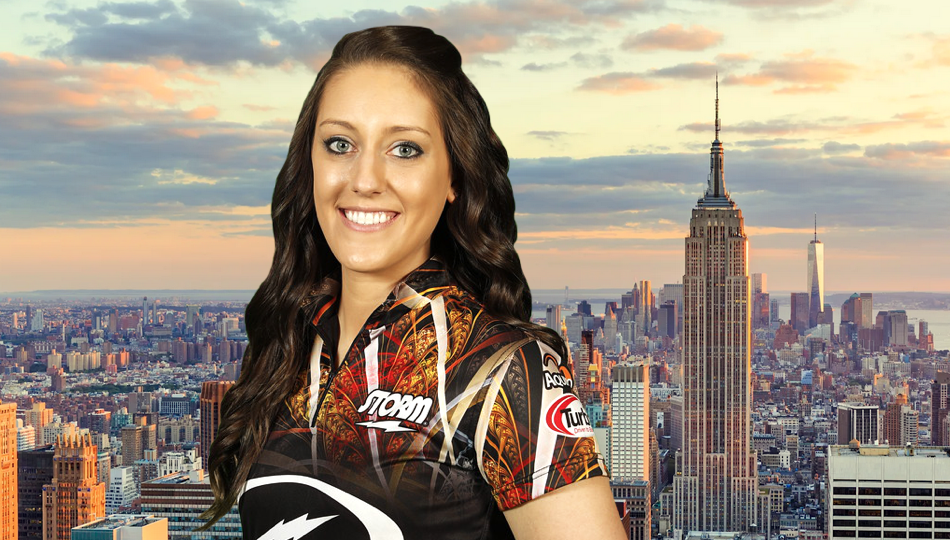 Danielle McEwan - PWBA & Team USA Member / Storm Staffer
It's the first time you've come to France ?
This will be my third time in France. I bowled a team event in Wittelsheim and I had an extended layover where I spent one day speed-seeing Paris!
What is your favorite dish in French gastronomy ?
I'm not sure I have one, but I'm a big food lover and hope to try them all and have lots of favorites after this trip!
As you know the Pro-Motion Tour is broadcast on Sport en France Television (Olympic French Committee channel). What is your feeling about the chances of seeing our sport one day at the games ?
Seeing bowling added to the Olympic Games is my biggest dream! Having our sport recognized on the largest stage in athletics would be a dream come true for myself and all the athletes that have worked so hard throughout their careers.
What is your goal on this tour ?
I'm most excited about traveling all around France and meeting people from many different cities while competing at the sport that I love!
Besides bowling, what is your other favorite sport ?
Before bowling stole my heart, I was a competitive tennis player, however I haven't played in many years. I'm definitely no longer good at it, but I still enjoy watching it!