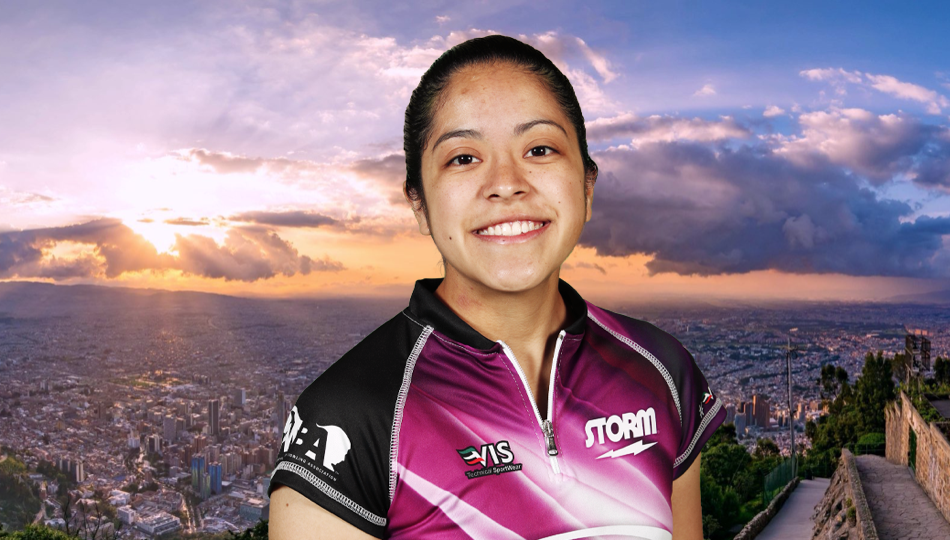 Laura Plazas - PWBA & Team Colombia Member / Storm Staffer
It's the first time you've come to France ?
It is my first time coming to France and I'm super excited about visiting a country that I've always wanted to go to.
What is your favorite dish in French gastronomy ?
I love food in general, some of my favorite dishes within the French gastronomy is confit de canard, soupe à l'oignon, crême brûlée and macarons.
As you know the Pro-Motion Tour is broadcast on Sport en France Television (Olympic French Committee channel). What is your feeling about the chances of seeing our sport one day at the games ?
I truly believe bowling deserves the recognition as an Olympic sport. And I honestly hope to see bowling making it to the games. It is genuinely my biggest dream to be able to represent my country while doing what I love, at the highest level competition wise. There are fellow athletes from many other disciplines, whom I've been preparing with and learning from for when those special moments come. I think that if all the bowling community works together, this is something that we will have a chance to be a part of.
What is your goal on this tour ?
My main goal is to give my best at every moment, keep learning and be true to my own game while giving the best impression in each of the 5 cities of our sport, help promote and expand bowling during this great opportunity we have and get the win with my teammates.
Besides bowling, what is your other favorite sport ?
I'm a huge fan of sports in general, but if I had to pick one sport it would be tennis.